Recent Posts
The Start The morning started with the four vehicles, two Patrols and two Discoverys,...

The CTC Double 2 Person Camping Tent Cot by Kamp Rite is an intriguing camping solution with...

Victorian High Country Adventure Video Part 1 Victorian High Country Adventure Part 2 Trip...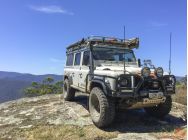 The journey in the Victorian High Country began at 6:30 in the morning on November 14th, 2015. We head to the second river crossing of the Murray River at Tom Groggin, but unfortunately it was not passable. The...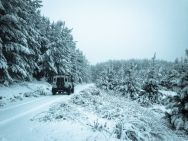 A Defender exploring the snow at the Vulcan State Forrest It was a cold snap that had most of the east coast of Australia shivering. Starting around the 11th of July 2015, a big cold front from Antarctica combined...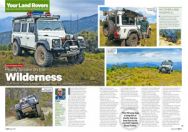 Stefan's Land Rover Defender was featured in the August Issue of Landrover International