Recent Posts
The journey in the Victorian High Country began at 6:30 in the morning on November 14th, 2015....

A Defender exploring the snow at the Vulcan State Forrest It was a cold snap that had most of...

Stefan's Land Rover Defender was featured in the August Issue of Landrover International
Kamp Rite CTC DOUBLE 2 Person Camping Tent Cot Review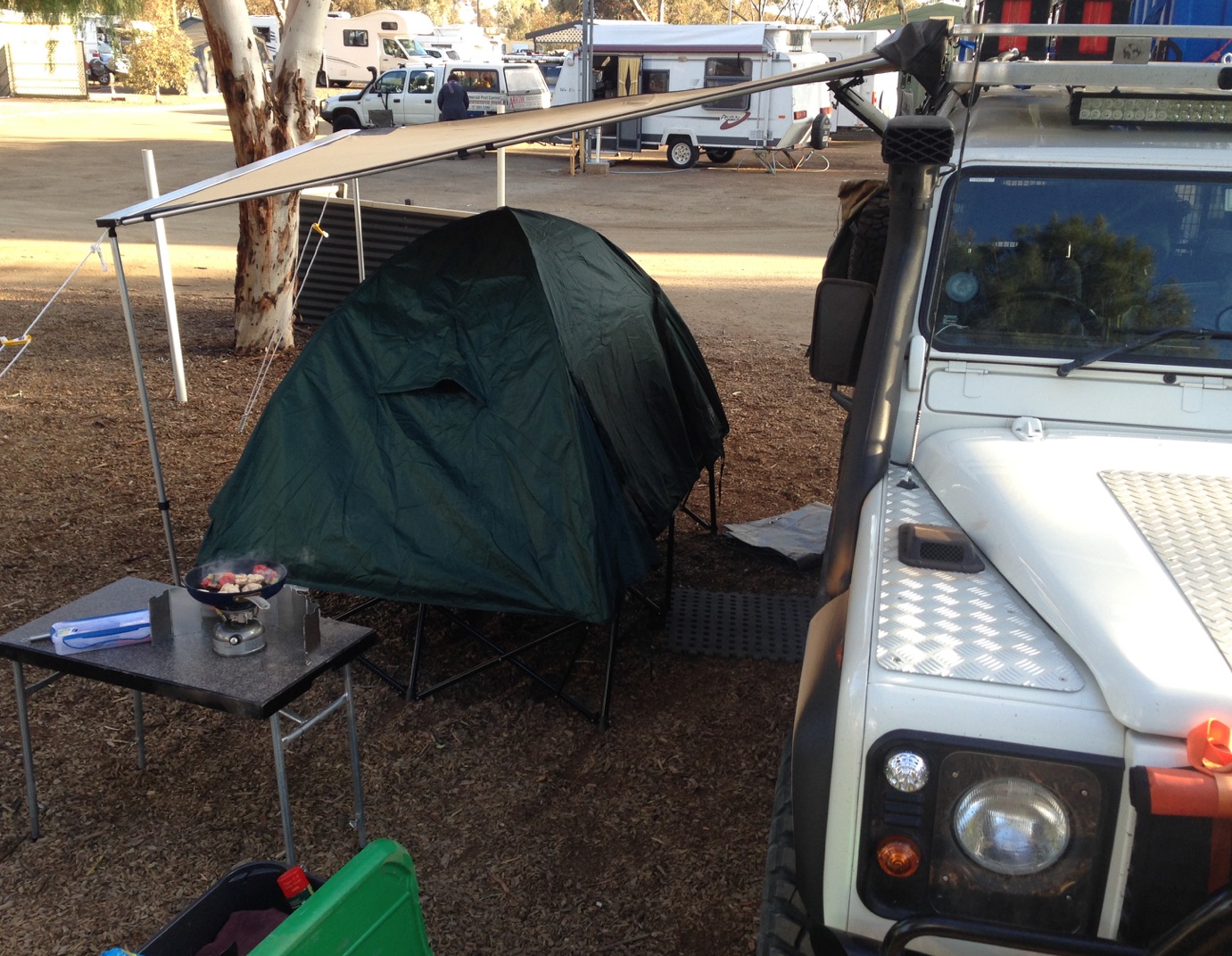 The CTC Double 2 Person Camping Tent Cot by Kamp Rite is an intriguing camping solution with some very distinct pros and cons. It is reasonably priced when compared to many of the two person tents on the market and is favored by large families that need many quick and effective tents. This Kamp Rite CTC DOUBLE 2 Person Camping Tent Cot review will delineate the pros and cons of this product to help you attain an informed decision.

Pros
Quick setup can be achieved in 6-8 minutes and is self-explanatory while the whole thing can be broken down and put away in about 8-10 minutes.
The sleeping cot is comfortable and keeps you off of the ground, avoiding dirt, moisture, bugs and other animals.
A convenient inside storage pouch helps you stay organized.
The polyester/mesh entrance and zippered mesh windows are easy to use and keep the tent cool in the heat.
The cot doubles as a fold out bed for visiting guests.
The sturdy design prevents the tent from being blown away even with moderate winds.
Cons
The carrying bag is not made of very strong materials and there have been several complaints about holes and tears occurring frequently. This does not affect the efficiency of the tent cot itself, but it does makes it more difficult to travel with.
The tent poles are rather flimsy. Replacement poles are available, and suggested for longer trips.
The fly cover is waterproof, but there is no way to roll up and secure the fly doors. This drawback allows condensation to build up inside in colder climates.
A max weight of 500 pounds is only a con because it limits the user-base.
Packed in its bag the tent can be bulky and heavy for hikers.

This Kamp Rite CTC DOUBLE 2 Person Camping Tent Cot Review has hopefully shined some light on the product. Other features of the tent that are neither pros nor cons include a center bar that separates two distinct sleeping areas, and ventilation coming in from under the cot that makes the inside of the tent considerably colder if you do not place something in between you and the cot.